Barista Level 1 & 2 Package
The Hospitality Industry in SA needs confident, quick and efficient Baristas. The problem is…. there simply aren't enough to go around.
This is where you, a Graduate of our Barista Level 1 & 2 Package come in!
The Barista Level 1 & Food Safety course will teach you the necessary fundamentals of commercial coffee machine use and the Barista Level 2 will teach you efficiency, presentation, and speed!
Most importantly, you'll learn all the tips and tricks that all the best Baristas in Australia use to keep up with and exceed customer expectations!

We're talking E-Grinder Calibration, Hands Free Milk, Wastage Control; how to get 4-6 coffees out of one jug of milk, Latte Art: The Love heart, the Tulip, The Rosetta, and Mock Café Exercises– work in pairs to make 20 coffees in 20 minutes multiple times!

DID YOU KNOW: Customers expect a coffee be made every 2 minutes, and the good news is, we teach you to be much faster than that!
Bonus #1 Food Safety course included!
Bonus #2 Two-Hour Employer's Perspective Resume & Job Hunting Seminar!
Bonus #3 Your copy of Grind It our 90-page interactive barista manual!
Bonus #4 Your copy of Get That Job 43-page Barista job hunting guide!
Bonus #5 
A custom barista resume template from Coreena Cole Design!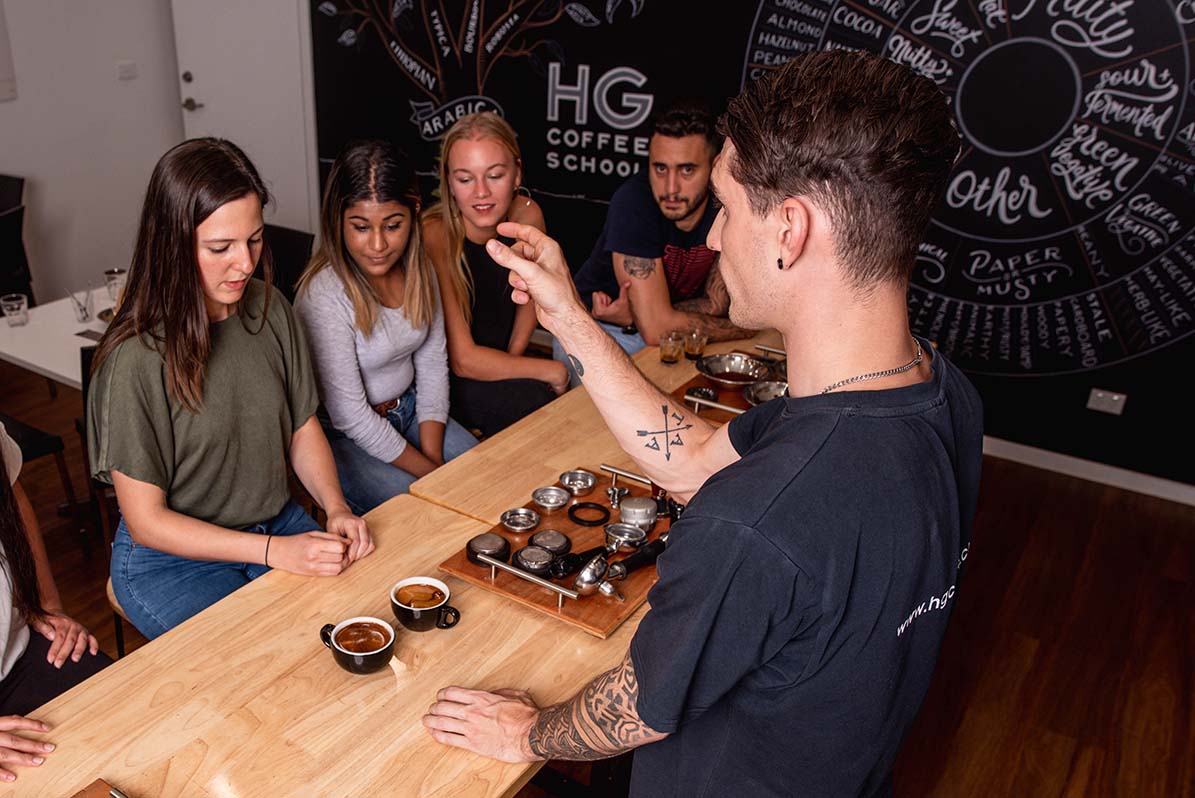 ---
Package Includes
Barista Level 1 Certification

Barista Level 2 Certification

Bonus Interactive Barista Manual

Bonus 2 Hour Resume Preparation and Job Hunting Workshop

Bonus Barista Resume Template