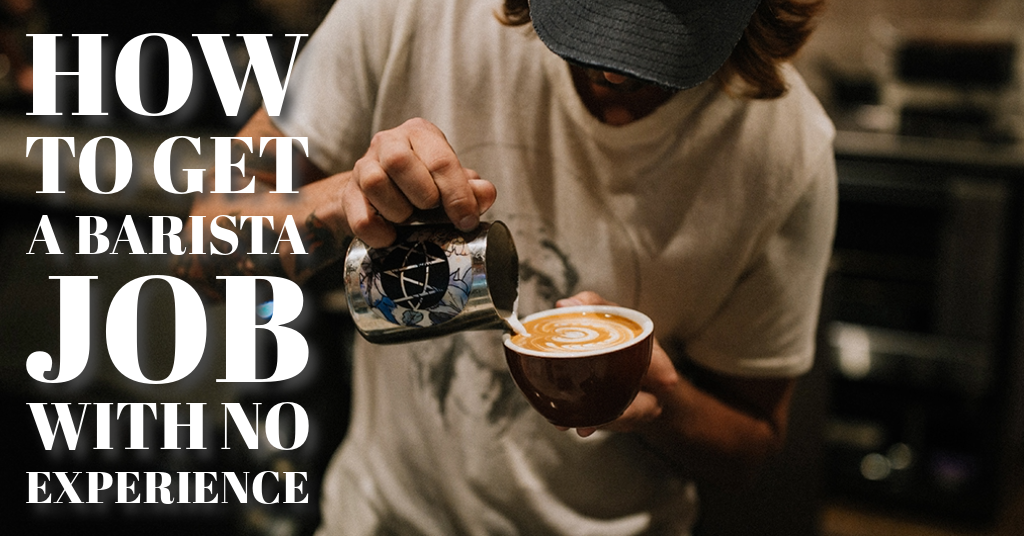 Landing Your First Barista Job With No Prior Experience
So you've always dreamed of working behind the counter at your favourite cafe, pulling shots and making customers smile. But you don't have any professional barista experience on your resume. Not to worry! With the right attitude and willingness to learn, you can break into the exciting world of specialty coffee, even as a total beginner.
In this article, we'll explore tips and strategies to land your first barista job and set yourself up for success in your new caffeinated career.
Get Familiar with Cafe Lingo and Essential Skills
Before applying for barista jobs, it's crucial to learn some of the key terms and skills you'll need to know. Spend time studying the menu at your target cafes and memorize popular drink recipes and ingredients.
Other critical skills include operating coffee machines, steaming and frothing milk, and crafting beautiful latte art. You won't be here yet, but getting to understand the craft will help understand what you don't know, which is better than not knowing what you don't know.
Watch online video tutorials to see these skills in action. The more coffee knowledge you gain ahead of time, the more qualified and passionate you'll appear during interviews.
Get Hands-On Barista Experience
While passion is essential, nothing beats real-world experience when it comes to landing your first barista job. Consider volunteering at a café or other organisation that has a coffee machine to get your foot in the door and start honing your skills.
Offer to shadow employees, assist with prep work like stocking cups or taking coffees to tables, and learn by watching. Jump at any opportunity to get hands-on practice using the machine and talk with experienced baristas for tips.
The manager will see your eagerness to learn the trade and dedication to becoming a stellar barista. And when an opportunity to step up presents itself, you'll be their first choice.
Highlight Your People Skills and Personality
Sure, brewing the perfect shot is important. But so is connecting with customers and brightening their day with your smile.
Cafes want warm, passionate people on their team who build relationships with regulars and create welcoming spaces. So in your job interview and resume, emphasize your:
Friendly, engaging personality

Ability to have genuine conversations with strangers

Comfort chatting with customers as you make their drinks

Enthusiasm for making people happy
Your vibrancy and people skills can set you apart from applicants with more experience but less charm.
Show Your Dedication to Learning the Craft
When applying for barista jobs with no experience, it's crucial to convince the manager you're willing and eager to master new skills.
Assure them you understand there will be a learning curve, but you're excited to dive in. Share examples of how you pick up new skills quickly in past jobs or schooling.
Highlight that you:
Work well under pressure

Are excited to memorize the menu and recipes

Welcome feedback and want to continually improve

Will ask questions when unsure but also work independently

Are passionate about becoming a gun barista
Your genuine enthusiasm will show you're in it for the long-haul and plan to grow professionally in this career.
Have an Open and Flexible Schedule
Since cafes are often busiest in the mornings, having an open schedule is key. Be upfront if you have any availability limitations, but also highlight flexibility.
For example, tell the manager:
You can work mornings and weekends

You can adjust your current schedule

You'll collaborate to find shifts that work
Having some wiggle room will give you a leg up over applicants with rigid schedules and show your dedication to the job.
Apply Strategically and Follow Up
Save time by only applying to cafes where you already frequent and have established rapport with staff. Drop off your resume and cover letter with the manager, follow up a few days later, and come ready to interview on the spot.
During the interview, reiterate your passion for the brand and desire to gain hands-on training from their experienced team. With strategic applications and persistence, you can land that first barista gig.
Consider Enrolling in a Barista Course
While barista courses aren't essential to land your first cafe job, especially if you'll start off doing tasks other than making drinks, completing one can definitely give you a leg up. Completing a barista class demonstrates your sincere commitment to a career in specialty coffee. You'll gain hands-on skills in operating coffee machines, milk steaming techniques, and crafting various coffee beverages. This knowledge and experience will set you apart from other entry-level applicants. So if you have the time and means, investing in barista training is a smart way to boost your qualifications, skills, and competitiveness for cafe roles.
HG Coffee School in Adelaide is the best 😊 just saying.
Believe in Your Ability to Learn and Grow
This career takes dedication, but with passion and perseverance, you can excel as a barista, even without prior experience. Each latte and smiling customer will give you a sense of pride.
Stay positive through challenges, be receptive to feedback, and keep aiming to brew the perfect cup. Before you know it, you'll go from cafe newbie to full-fledged barista.
Now get out there, radiate positivity, and start perfecting your craft as you embark on your new coffee career!